What a week! It has been raining non stop and is forecasted to continue into next week. Not to mention 70+ degree temps. Basically it feels like April right now. I absolutely hate rain on Christmas. Don't mind warm weather, but rain sucks.
Last weekend, it was quite nice out but we had seasonal obligations both Saturday and Sunday, so no time for hiking unfortunately. I was really hoping Christmas weekend would be nice because it's a long weekend and would have been opportune to do some backpacking. I hope the weather turns around by New Years. I think it would be really fun to camp out on NYE and celebrate under the stars (you know, with a little bottle of champagne...).
So here's a post about what I bought myself for Christmas (don't worry, I got James some stuff also). I really needed a new jacket, particularly one that is suitable for cool, rainy weather. I have a pea coat I wear to work and around town and I have a heavy duty ski jacket for really cold weather, but I didn't have anything in between. I bought the pea coat in 2009 and I received the ski jacket as a gift in 2005 (maybe earlier), so I think I earned this new jacket.
I am very picky about jackets and sweaters. I really hate bulky clothing and feeling like the little kid from "A Christmas Story" in wintertime. But I took a chance on ordering a jacket from REI and fortunately it was exactly what I was looking for.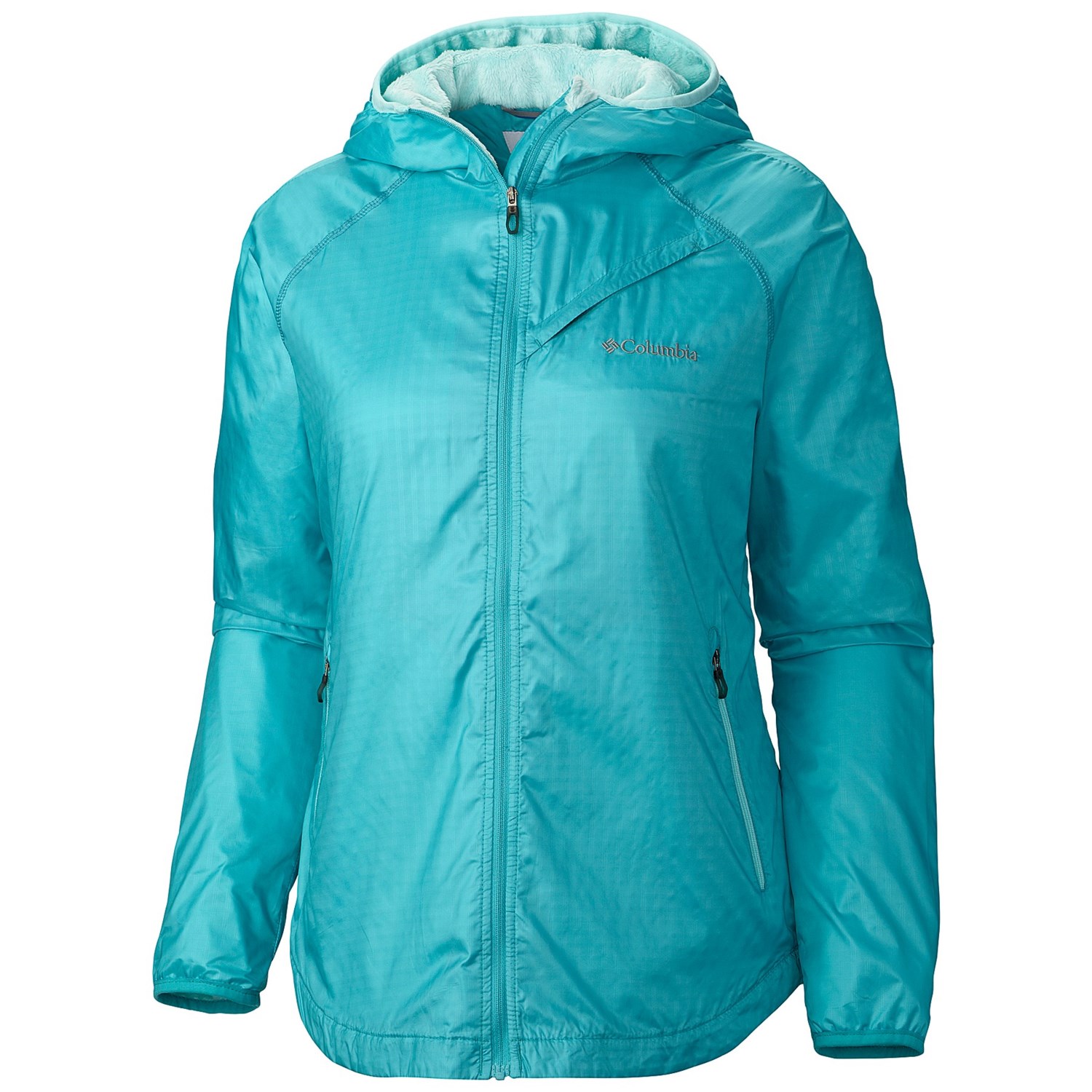 I got the Columbia Poleta Peak Plush Jacket (2015 closeout) in Geyser, which a lovely shade of turquoise. It is a lighweight feeling jacket however I think it is very warm, especially if you layer other tops under it. I wore it in ~30 degree temps last weekend in the morning and was completely warm. The lining is awesome and just makes you feel cozy and comfortable. I wouldn't say it's completely waterproof but can definitely take some light rain.
I also like the way the drawstring is situated around the bottom of the jacket. It's hard to explain, but it doesn't look funny when it's cinched up to keep wind out. The jacket is also a decent length and a little longer in the back, which is important to me because I am 5'10 and I hate sweaters and jackets that aren't long enough!!
The only thing I would add is a drawstring for the hood, but the way it is structured keeps it up pretty well on it's own. I ordered a medium, which allows enough extra space to layer but isn't too big.
So if you need a last minute/late gift for a special lady, I would recommend this. Plus REI still has them on sale!!